UI/UX Design Services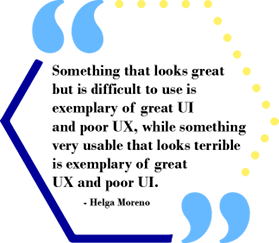 Logical Imagination is laser-focused on user experience.
We understand how to use imagery, color, shapes, typography, and form to improve the usability, accessibility, and pleasure provided between the user and the finished product. Trust us to create engaging user interfaces accompanied by logical, well-conceived behaviors and actions using technology and principles of good communication.
We provide a variety of UI/UX design services:
Usability Design
Interaction Design
Workflow Design
Interface Design
Ideation and Concept Development
Prototyping
Usability Testing