Full-Stack Web Development
Application Development
Logical Imagination is a full stack website development firm, meaning our team includes experts in both front-end and back-end technologies. Whether its HTML5, CSS3 and JavaScript or relational and non-relationship databases, we have the resources and knowledge.
We are experienced in building everything from simple, informational websites to complex e-commerce websites and custom functionality including product searches, location mapping and data integration with CRMs. Even if you need a simple WordPress implementation, complete with customizable themes and plug-ins, we can help.
Our holistic development approach combined with the benefits of working with a boutique technology firm translates into better quality assurance and more cost-effective projects for our customers.
Portfolio
Magnanni
Spain
Magnanni wanted a site that represented the quality of their brand and the story of their heritage. They wanted a powerful e-commerce system that improved the ordering and fulfillment process.
Cass County Title
Logansport, Indiana
Cass Title wanted a sleek, updated site that would be responsive on multiple devices and would reflect their commitment to their local community and the region they serve.
Kenyon Inn
Gambier, Ohio
The Kenyon Inn wanted an updated, informational site that was responsive across multiple device sizes. While they weren't quite ready for an online reservation system, they do have the ability to update their own site content through a back-end administrative panel.
Web Design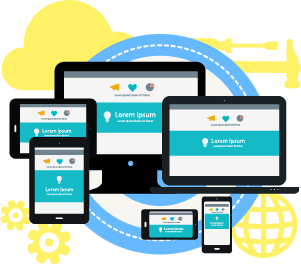 As a 24-hour, 7-day-a-week marketing tool, your website must make a positive first impression to visitors and deliver results. Logical Imagination combines award-winning design with cutting-edge technology to build high-performance, custom websites.
Does your existing website need a makeover? For instance, if it does not cater to those viewing it from a mobile device or tablet, you are missing out on a large percentage of customers. Responsive design is an approach that ensures easy navigation and the ability to quickly adapt to the platform on which the site is being accessed (mobile, tablet, desktop, etc.). We take a mobile-first approach, focusing on responsive design throughout your project.
Want to build a new website from the ground up? Logical Imagination will design a responsive website that successfully represents your brand and drives customer interaction. If desired, we can integrate information from your company's internal systems or a third-party data provider.
UI/UX Design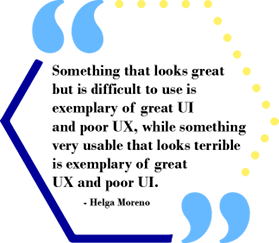 Logical Imagination is laser-focused on user experience.
We understand how to use imagery, color, shapes, typography, and form to improve the usability, accessibility, and pleasure provided between the user and the finished product. Trust us to create engaging user interfaces accompanied by logical, well-conceived behaviors and actions using technology and principles of good communication.
We provide a variety of UI/UX design services:
Usability Design
Interaction Design
Workflow Design
Interface Design
Ideation and Concept Development
Prototyping
Usability Testing
User Experience Analysis
User experience (UX) analysis is the process of measuring the interaction between a user and a product. The products Logical Imagination is hired to assess are typically user interfaces for websites, apps or other digital designs.
We use measurement tools like A/B testing, eye tracking, surveys, interviews and usability testing to analyze user experience. User experience analysis often leads to changes in the design or user interface of a product to maximize user engagement, such as keeping users on a page longer, giving them a better, more enjoyable experience, and ultimately driving conversion rate optimization (CRO).
According to Peter Morville, user experience is not meaningful or valuable unless it incorporates all the following benefits reflected in Mooreville's User Experience Honeycomb:
Useful

Does the content fill a need?

Usable

Is it easy to use?

Findable

Is it easy to find what is needed at any time?

Credible

Is it trustworthy and believable?

Valuable

Does it deliver value? Advance the mission or contribute to the bottom line?

Desirable

Does it evoke positive emotion and appreciation?

Accessible

Is it usable by people with disabilities?
Logical Imagination measures each product and project against these UX benchmark goals.