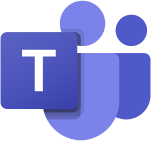 Microsoft Teams Fundamentals Training
1 day (10:00 AM - 5:00 PM Eastern)
$250.00
Register for a live online class.
Details
Subjects Covered
Prerequisites
Setup Requirements
Details
Course Details
Microsoft Teams provides a collaborative, cloud-based workspace where Office 365 users can chat, meet, collaborate, and share.
This course teaches you how to use and customize Teams, post and manage messages, share files, hold meetings, edit Office 365 profiles and team settings, and much more!
Subjects Covered
Getting Started

Getting Started with Microsoft Teams

What is Microsoft Teams?
Launching Microsoft Teams
The Microsoft Teams Interface
Creating a New Team
Adding Members to Your Team
Changing Teams
Leaving a Team
Using Microsoft Teams Desktop and Mobile Apps

Using Channels

About Channels
Viewing Channels
Creating a Channel
Marking a Channel as a Favorite
Following and Unfollowing a Channel
Posting Messages

Posting a Message
Expanding the Compose Box
Editing a Message
Replying to a Message
Adding Files to a Message
Deleting a Message

Getting Help with Microsoft Teams

Using the Help Center
Using T-Bot
Viewing New Features
Viewing Keyboard Shortcuts
Using Slash Commands
Communicating in Channels

Managing Messages

Identifying New Messages
Marking Messages as Read and Unread
Liking a Message
Saving a Message

Doing More with Messages

Using Mentions
Using Announcements
Viewing Your Activity
Searching in Teams

Managing Files in a Channel

Viewing Posted Files
Creating a New File
Uploading a File
Managing Files
Moving Files
Adding Cloud Storage

Using the Wiki

Viewing the Wiki
Creating Wiki Content
Creating Sections and Pages
Navigating Through the Wiki
Accessing Section Options
Accessing Page Options

Using Other Communication Tools

Using Chat (Part 1)

Starting a Chat
Replying to a Chat Message
Continuing a Chat
Adding Other Users to the Chat
Using Chat Message Features

Using Chat (Part 2)

Scheduling a Meeting from a Chat Message
Starting Audio or Video Calls
Overview of Chat Tabs
Managing Chats

Managing Meetings

Using the Meetings Tab
Using Agenda View
Scheduling a Meeting
Editing a Meeting
Joining a Meeting
Canceling a Meeting

Managing Files in Teams

Using the Files Tab in Teams
Viewing Files
Managing Files
Adding and Managing Cloud Storage
Customizing Channels

Customizing Channels

Renaming a Channel
Accessing the Channel Email Address and Link
Accessing the Team's SharePoint Page
Deleting a Channel

Adding Tabs to a Channel

Adding a Tab
Using Tab Conversations
Renaming a Tab
Removing a Tab

Adding Connectors to a Channel

Adding a Connector
Changing Connector Settings
Changing Connector Accounts
Removing a Connector
Customizing Your Teams Experience

Managing Your Teams Profile

Updating Your Profile Picture
Changing Your Status
Changing Your Teams Settings
Logging Out of Teams

Managing Teams

Editing the Team
Accessing Advanced Team Settings
Managing Team Members
Managing Channels
Managing Settings
Managing Apps
Deleting the Team

Adding Apps and Bots

Opening the Store
Installing an App
Using Apps
Managing Apps
Removing Apps
Using Bots
Prerequisites
Before Taking this Class
None
Setup Requirements
Software/Setup For this Class
Office 365 with Teams
Onsite Training
Do you have five (5) or more people needing this class and want us to deliver it at your location?