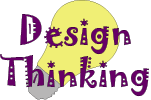 Design Thinking Fundamentals Training
Details
Subjects Covered
Prerequisites
Setup Requirements
Details
Course Details
This course teaches participants how to lead a design thinking session that is human-centered, innovative and successful. The course guides users through the five key stages of design thinking: empathize, define, ideate, prototype, and test.
Participants learn how to understand problems from a customer's perspective, how to create a point of view on the identified problems, how to effectively brainstorm new ideas, and how to create prototypes to test new ideas before investing too much time or money.
This course is targeted to a range of professionals, including business leaders and designers who want to lead design thinking sessions and generalists who want a new approach to strategic problem-solving.
Subjects Covered
Design Thinking Fundamentals
Overview of Design Thinking

What is Design Thinking?
Relationship to Lean or Agile Processes
Who should participate in a Design Thinking session?
How to Recruit for a Design Thinking Session
Four Skills of Good Design Thinking Leaders
Team Alignment
The Design Thinking Mindset
Where should a Design Thinking session be held?
Innovative Spaces
When should a Design Thinking session be held?
Create a Documentary Deck

Empathize

The Importance of Empathy
Interview Preparation
Interview for Empathy
What is a Persona?
Characteristics of a Persona
What? How? Why?
Story Share-and-Capture
Surprise-to-Insights Leap
Sweet Spot for Innovation

Define

Synthesis
Point of View
Experience / Journey Mapping
Pain Points
Applying Metrics
Hypothesis Generation
How/Why Laddering
Storytelling
2 x 2 Matrix
The Problem / Mission Statement
Active Alignment: Check Your Goal

Ideate

What is Ideation?
Managing Creative Flow
Lateral Thinking
Facilitate a Brainstorm
Brainstorm Selection
Imposing Constraints
Yes, And! Brainstorm
Powers of Ten
"How Might We" Questions
Stoke Activities

Prototype

Prototyping
Identify a Variable
Paper Prototyping
Prototype to Decide
Prototype for Empathy
User-Driven Prototyping
Feedback Capture Matrix
Improvise to Life
Scenes / Props / Roles

Test

Testing
Testing with Users

Adoption of Design Thinking


The Role of Ambiguity in Design Thinking
Design Guidelines
Common Barries

Additional Resources
Prerequisites
Before Taking this Class
None
Setup Requirements
Software/Setup For this Class
None
Onsite Training
Do you have five (5) or more people needing this class and want us to deliver it at your location?