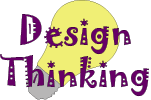 Design Thinking Fundamentals Training
2 days (10:00 AM - 5:00 PM Eastern)
$750.00
Register for a live online class.
Details
Subjects Covered
Prerequisites
Setup Requirements
Details
Course Details
This course teaches participants how to lead a design thinking session that is human-centered, innovative, and successful. The course guides users through the five key stages of design thinking: empathize, define, ideate, prototype, and test.
Participants learn how to understand problems from a customer's perspective, how to create a point of view on the identified problems, how to effectively brainstorm new ideas, and how to create prototypes to test new ideas before investing too much time or money. Throughout the course, participants are introduced to a variety of tools that are useful in design thinking, from empathy maps to affinity diagrams.
This course is targeted to a range of professionals, including business leaders and designers who want to lead design thinking sessions and generalists who want a new approach to strategic problem-solving.
Subjects Covered
Design Thinking Fundamentals
Overview of Design Thinking

What is Design Thinking?
Relationship to Lean or Agile Processes
Innovative Design Thinking Spaces
Virtual Whiteboards
When is Design Thinking Useful?
Four Skills of Good Design Thinking Leaders
The Design Thinking Mindset
The Design Thinking Process

Empathize

The Importance of Empathy
Identify Stakeholders
Interview Preparation
Stakeholder Interviews
Biggest Challenges of Interviews
Field Studies
Pros and Cons of Field Studies
Forms of Data Collection
Unpacking the Empathy

Story Share-and-Capture
Empathy Map

Personas

Define

Conceptualizing and Defining
Synthesis
Point of View
How / Why Laddering
Experience / Journey Mapping
The Sweet Spot for Innovation
2 x 2 Matrix
The Role of Ambiguity in Design Thinking
The Problem / Mission Statement

Ideate

What is Ideation?
Managing Creative Flow
Stoke Activities
Facilitate a Brainstorm
Yes, And! Brainstorm
Brainstorm Selection
"How Might We" Questions

Prototype

Prototyping
Identify a Variable
Paper Prototyping
Wireframes

What is a wireframe?
Low-Fidelity Wireframes
High-Fidelity Wireframes

Test

Testing
Testing with Users
Select Users for the Testing

Find an Environment

Choose a Facilitation Style

Choose a Facilitator

Choose Observers

Feedback Capture Matrix

Common Metrics
Prerequisites
Before Taking this Class
None
Setup Requirements
Software/Setup For this Class
Miro or another whiteboard tool, such as Figma or Mural.
Onsite Training
Do you have five (5) or more people needing this class and want us to deliver it at your location?