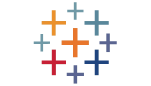 Tableau Desktop Advanced Training
2 days (10:00 AM - 5:00 PM Eastern)
$750.00
Register for a live online class.
Details
Subjects Covered
Prerequisites
Setup Requirements
Details
Course Details
This interactive course teaches you how to create extracts, create joins, unions, and blends to modify data connections, filter across data sources and analyze subsets of data using context filters and sets, create more advanced calculations, use LOD expressions and specify options to control table calculations, do more with mapping, enable analysis, create parameters and user controls, and show data trends and forecasts, as well as data distributions.
This course includes valuable examples and hands-on labs.
Subjects Covered
Preparing Data

Understanding Tableau's Data Model
Examining Relationships vs. Joins

Joining Tables

Using Table Joins
Reviewing Join Results
Writing Join Calculations
Troubleshooting Joins

Blending Multiple Data Sources

Using Data from Multiple Sources
Blending Data in a View
Blending Data with Custom Relationships and Calculations

Using Unions to Combine Data

Appending Row Data with Unions
Creating a Union Manually

Accessing Data in PDFs
Extracting Data

Understanding .hyper
Refreshing Extracts
Adding Data to Extracts

Using Sets to Highlight Data

Creating Sets
Combining Sets

Splitting

Splitting Data Fields
Using Custom Split

Advanced Calculations

Using Logical Functions
Aggregating Dimensions
Controlling Scope and Direction
Using Level of Detail Expressions (FIXED, INCLUDE, EXCLUDE)

Understanding Advanced Filters

Filtering Across Data Sources
Using Context Filters
Using LOD Expressions with Filters

Using Parameters

Understanding Parameters
Adding Parameters to a View
Using Parameters to Swap Measures

Using Advanced Formatting

Using Custom Fonts
Creating Custom Color Palettes
Formatting Animations

Creating Advanced Maps

Editing Location Data
Customizing Geocodes for Addresses
Plotting Data on a Custom Background
Creating Territories on a Map
Measuring Distances

Viewing Distributions

Building Histograms
Building Box and Whisker Plots

Adding Interactivity Using Actions

Creating Filter Actions
Creating Highlight Actions
Creating Parameter Actions
Creating Set Actions
Running Actions
Creating Interactive Dashboards Using Actions

Comparing Measures Against a Goal

Creating Bar-in-Bar Charts
Creating Bullet Graphs

Using the Analytics Pane

Adding Reference Lines, Bands, Distributions, and Boxes

Creating a Forecast
Prerequisites
Before Taking this Class
Tableau Desktop Introduction
Setup Requirements
Software/Setup For this Class
Tableau Desktop
Onsite Training
Do you have five (5) or more people needing this class and want us to deliver it at your location?