Google Ads Training Courses
Google Ads is an advertising service by Google for businesses wanting to display ads on Google and its advertising network.
Google Ads training from Logical Imagination teaches you how to:
Grow online sales, bookings, or mailing list signups with online ads that direct prospects to your website
Increase customer calls with ads that feature a click-to-call button
Get customers in the door with targeted ads that help them your company
Set a budget for advertising and only pay when people click the ads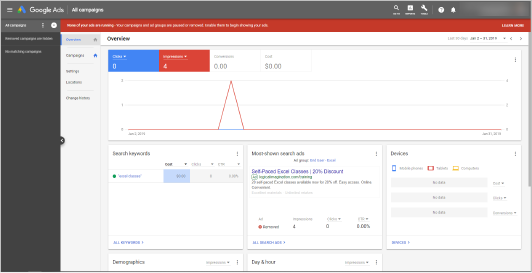 What courses are available?
If you need customized content or another version of one of these courses, please contact us.