Prezi Training Courses
Prezi is a web-based presentation application and storytelling tool that uses a single, infinite canvas instead of traditional slides.
Prezi training from Logical Imagination teaches you how to:
Create non-linear, conversational presentations
Customize with a wide range of fonts and colors
Easily add your own photos, videos, and PDFs
Create gorgeous charts and zoom in to reveal the compelling stories behind your data with supporting text, images, or videos
Leave yourself notes, cues, and prompts only you can see while you present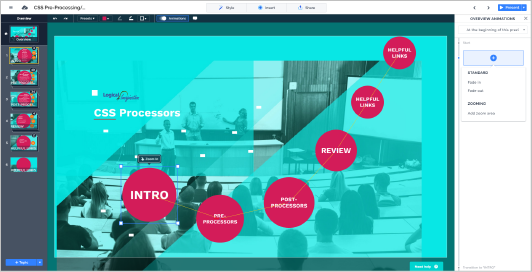 What courses are available?
If you need customized content or another version of one of these courses, please contact us.