Agile Training Courses
Agile is an iterative and incremental project management framework that focuses on customer value and team empowerment. The approach is about understanding the environment that you're in today, identifying uncertainties, and figuring out how you can adapt.
Many different flavors of Agile have evolved over the years. However, a group of Agile advocates convened in 2016 and narrowed down the definition to four elements:
delighting customers
descaling work
enterprise-wide Agility
nurturing culture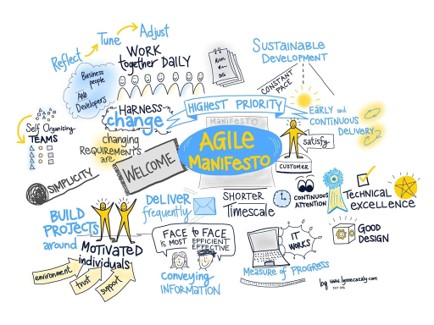 What courses are available?
If you need customized content or another version of one of these courses, please contact us.