TDD Training Courses
Test-driven development (TDD) is an advanced technique of using automated unit tests to drive the design of software and force decoupling of dependencies. The result of using this practice is a comprehensive suite of unit tests that can be run at any time to provide feedback that the software is still working. This technique is heavily emphasized by those using Agile development methodologies.
The motto of test-driven development is "Red, Green, Refactor."
Red: Create a test and make it fail.
Green: Make the test pass by any means necessary.
Refactor: Change the code to remove duplication in your project and to improve the design while ensuring that all tests still pass.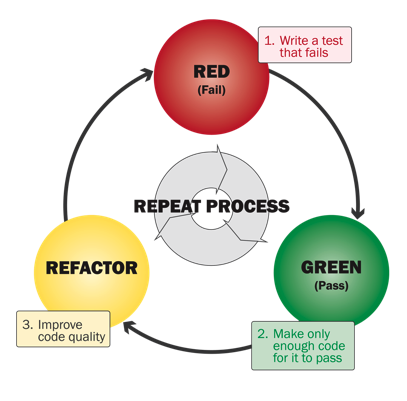 What courses are available?
If you need customized content or another version of one of these courses, please contact us.