CTT+ Training Courses
Logical Imagination offers CTT+ training via our live, instructor-led online classes or as onsite classes at your location.
CompTIA Certified Technical Trainer (CTT+) certification identifies excellent and dedicated industry instructors. It is an international, vendor-neutral certification that covers core instructor skills, including preparation, presentation, communication, facilitation and evaluation in both a classroom and virtual classroom environment.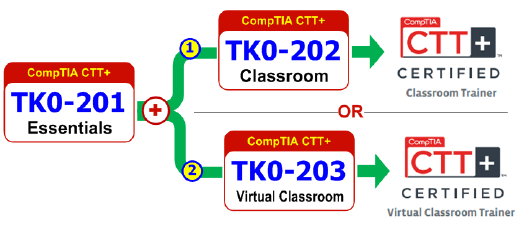 What courses are available?
If you need customized content or another version of one of these courses, please contact us.